// Agile Software Developer by training. Teacher by heart.
Fernando Machado
Hello, world!
My name is Fernando Machado. I was born in 1990 and I currently live in São José dos Campos, São Paulo, Brasil.
I've been working as a full stack software developer for around a decade. I'm fluent in agile cerimonies and practices and love to learn new ways of applying technology to create products that can solve real problems.
I believe that authentic communication, interdisciplinary collaboration, autonomy to seek excellency and continuous experimenting, learning and improving are the keys to the success of a team, a project or an entire company.
Tech Stack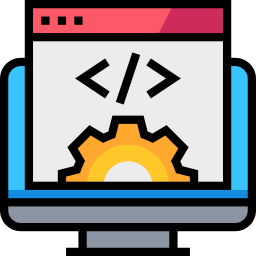 back-end
GoLang
Java
Node.js
microservices
database design
hexagonal architecture
front-end
React
Angular
HTML + CSS
accessibility
UI design
atomic design
end-to-end
TDD
clean code
developer experience
continuous integration
continuous delivery
observability
Over the last few years, I've been deeply involved in educational projects that shared a goal of making the IT industry more diverse and inclusive. From teaching the basics of programming logic to mentoring junior development teams on agile practices, the social projects I helped build and run at ThoughtWorks have touched dozens of students, paved the way for the first steps of some of them into the industry and made me discover a new vocation.
Projects
A selection of open-source projects available at my GitHub.
Articles
The most recent articles about software development I wrote on Medium (in Brazilian Portuguese 🇧🇷).
Connect
On my free time, I enjoy being in the nature, riding a bike, swimming, watching docs, listening to a wild variety of music and playing videogames. 🍄 Friend Code: 4419-5091-4908
Feel free to get in touch, anywhere!